Held in Moscow, Upakovka it's the main russian event dedicated to packaging, production machinery and industrial design. This 2017 edition it's coming with lof of novelties and industry advances, an opportunity for exhibitors and attendees to discover new trends and products in order to increase or to grow up their business. Neventum has talked with their press department to tell you all about this upcoming event!

Upakovka it's an international platform for processing and packaging of consumer-goods, but...what do you think that makes it different from other similar events?
Since its debut upakovka has become the most important trade and business platform at the Russian packaging market and has made a name for itself and worldwide level as the leading trade fair of the industry. Upakovka opens the packaging year and sets trends.
The show is also the perfect place to discover new products and innovations. What are the coming trends?what can you highlight from the next edition?
Upakovka it's concentrated on the target groups of food, beverages, confectionery and baked goods, pharmaceuticals, cosmetics, non-food consumer goods, industrial goods design and printing in key emerging markets. Our exhibitors present equipment, packaging materials and products that are required by all trading and manufacturing companies.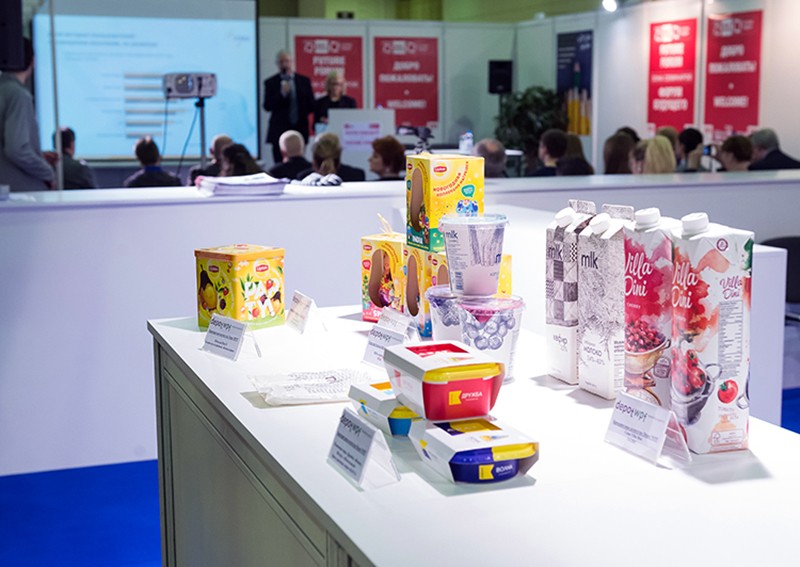 This year will focus on design – branding – printing – packaging – selling. New technologies in the manufacturing of packaging materials, products, and equipment, technologies, which are in agreement with the modern principles and tendencies, will be presented at Upakovka 2017 as well.

The coming year 2017 issues new challenges before the Russian packaging industry. For the first time upakovka will take place under the interpack alliance brand. Adding to the group of international packaging trade fairs operating under one brand, interpack alliance, upakovka offers to the Russian packers additional opportunities for handling the above challenges and will heighten the interest in the work of this fair on the part of professionals operating in the domestic packaging market even more
The show attracts exhibitors from many segments of the consumer-goods industry, can you give some tips for those exhibiting for first time, not just in Upakovka but in Moscow?
If you want to find your personal client, for sure it's necessary to make extra advertisement about participation in the exhibition, do mailing, research packaging market and etc. First of all our new clients can provide information about their business in the official catalogue and online data base that all visitors read.
Do you recommend us an activity, workshop or conference in particular?
Visitors of upakovka 2017 are not only in for ranges displayed by more than 220 exhibitors from 19 countries but also for the Russian debut of the special innovation parc show, there successful special topics such as «LAUNCHING OF SAVE FOOD INITIATIVE IN RUSSIA» and «75 YEARS OF PET – Efficient packaging with high grade of recyclability» will be represented.
Our visitors also will find out more about new tendencies in design at the seminar block «PACKAGING THAT SELLS. How to turn the supermarket shelf into the most effective marketing channel for your brand. Relevant international instruments and Russian cases», organized by Branding Agency Depot WPF with the assistance of the Russian Brand Сonsultancies Association (RBCA).

Give us some reasons to don't miss the show
Upakovka is the only trade fair in Russia that displays the entire value added chain:

Packaging machines and devices

Machines for the production of packaging material, packaging means and auxiliary packaging means

Converting and printing of packaging materials and means

Packaging materials, packaging means and auxiliary packaging means

Machines and equipment for confectionery and bakery

Processing machines

Complementary techniques/technology

Logistics/storage equipment
The show addresses all relevant target groups in the industry:

Food & beverage

Confectionary & bakery

Pharma & cosmetics

Consumer goods (non food)

Industrial products

Services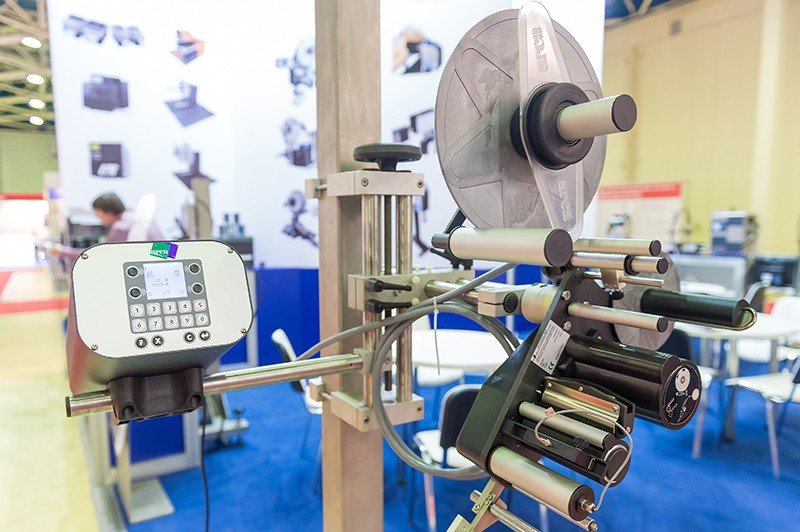 Participation results from the last edition (UPAKOVKA / UPAK Italy 2016):

about 800 exhibitors from 30 countries (together with interplastica)

about 20,000 visitors from Russia and the CIS states