Tyrexpo organises a serie of events specially designed for tyres, automotive repair and maintenance, and tyre accessories. Those events are held in different parts of the world: Africa, Asia, UK and more recently India, becomeing this last one the one-stop marketplace for buyers and sellers of tyres, garages and workshop equipment, looking to do business in India. After the success of tyrexpo India 2015, Tyrexpo series have decided to add an additional event: Tyrexpo India, New Delhi. If you want to discover all the details of the event don'r miss our interview with the organisers of the show and get ready for your exhibition!
What are the novelties we will find at Tyrexpo India 2016?
Tyrexpo India 2016 is our inaugural show in New Delhi happening from 14-16 June 2016. This is our second show in India, following Chennai and this will be the 4th edition of the India series. From the successes from previous shows, we will be introducing the 4 key business profiles: tyres, automotive repair & maintenance, services & smart solutions and tyre accessories. We are not just a tyre exhibition and we go more than just displaying and exhibiting tyres. Our show has been enhanced to provide the whole suite of tyre and tyre related accessories, accessories and solutions to business owners. This one stop show is a platform dedicated to the industry professionals in the tyre trade where they can meet, converge, network and do business in India.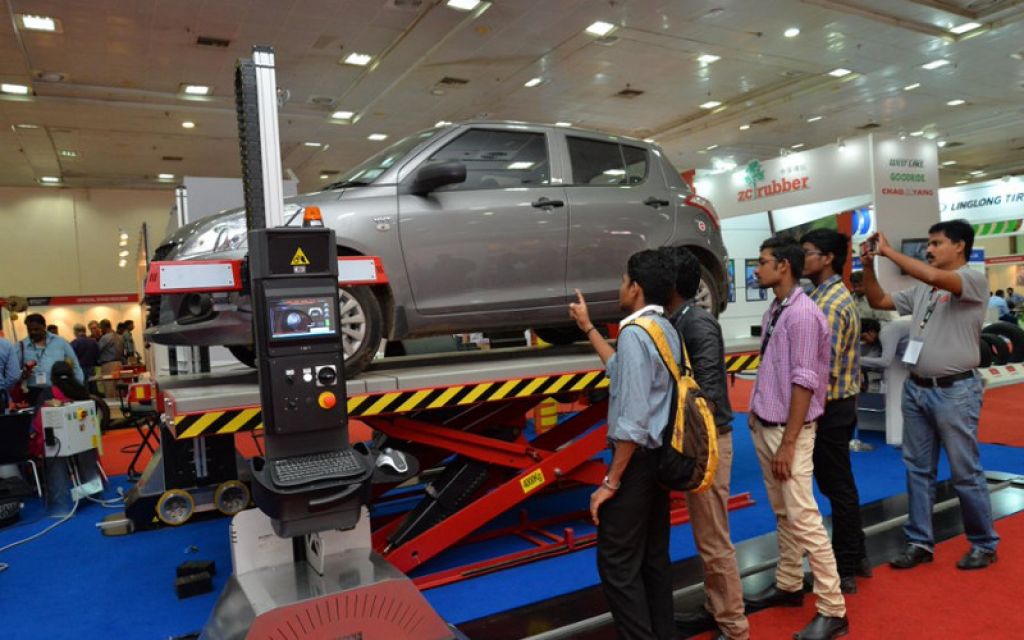 Apart from the exhibition, we are also introducing the knowledge platform designed to train and educate industry peers to allow them to make sound business decisions, improve their technical expertise and stay competitive in this challenging landscape. Termed the Tyrexpo Technical Seminar (TTS) which will be held daily throughout the 3 day event, the carefully curated seminars will be delivered by industry experts who will share their knowledge and insights on industry trends, challenges, policies and incentives pertaining to the tyre industry. The other segment of the knowledge platform is the Tyrexpo Technical Workshop (TTW), which is simply a series of hands on demonstrative sessions aimed to train and educate those in the tyre repair trade to learn new technical skills using technologies and methods. These are all complimentary and part of the show features.
Business Matching is an integral part of the Tyrexpo India experience. The Business Matching service is available to all visitors who can access the list of exhibitors online and set meeting schedules with them ahead of the event. This encourages greater efficiency and maximises their business networking potential at the event. Making relevant connections and meetings is the reason why Tyrexpo India is the go-to event within the tyres and workshop equipment sector. This has been very successful from the previous shows and will continue for Tyrexpo India 2016.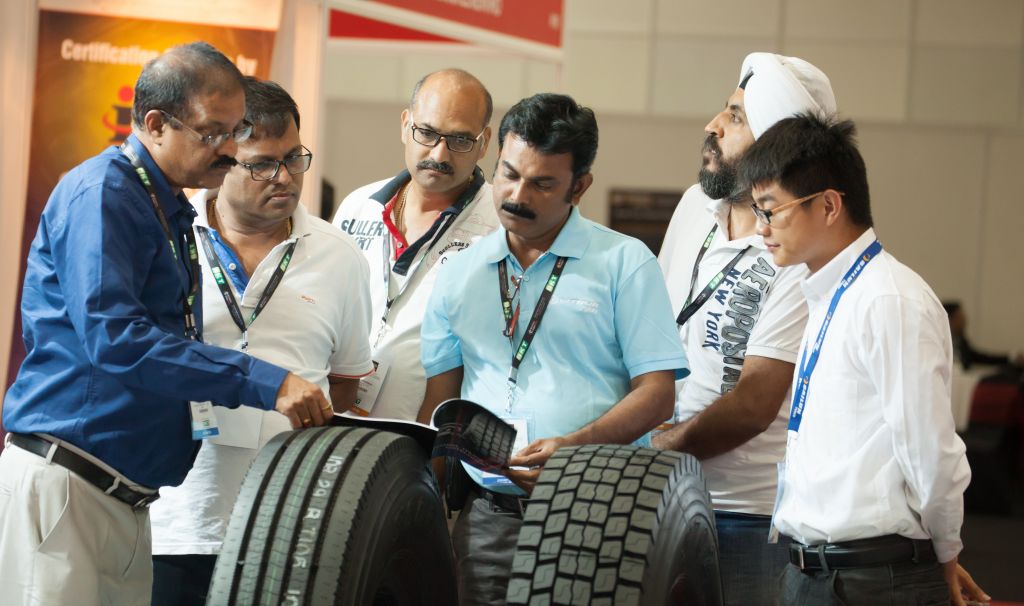 Tyrexpo India attracts a high national audience, can you give some tips to those participating in the show for first time?
Exhibiting at trade shows need to be cost effective and that goes beyond turning up and setting up your stand. Foresight and proper planning is required to maximise the return on your investment. Successful exhibitors take a proactive approach to raise awareness of their own presence.
Maximise your marketing efforts from pre-show all the way to post-show with Tyrexpo India 2016 and Tyrexpo India 2017. Finding qualified leads and driving traffic to your booth is critical to your success. Tyrexpo India offers you several tools to promote your participation. You can take advantage of our marketing support today through the press releases, newsletters, visitor flyer and more!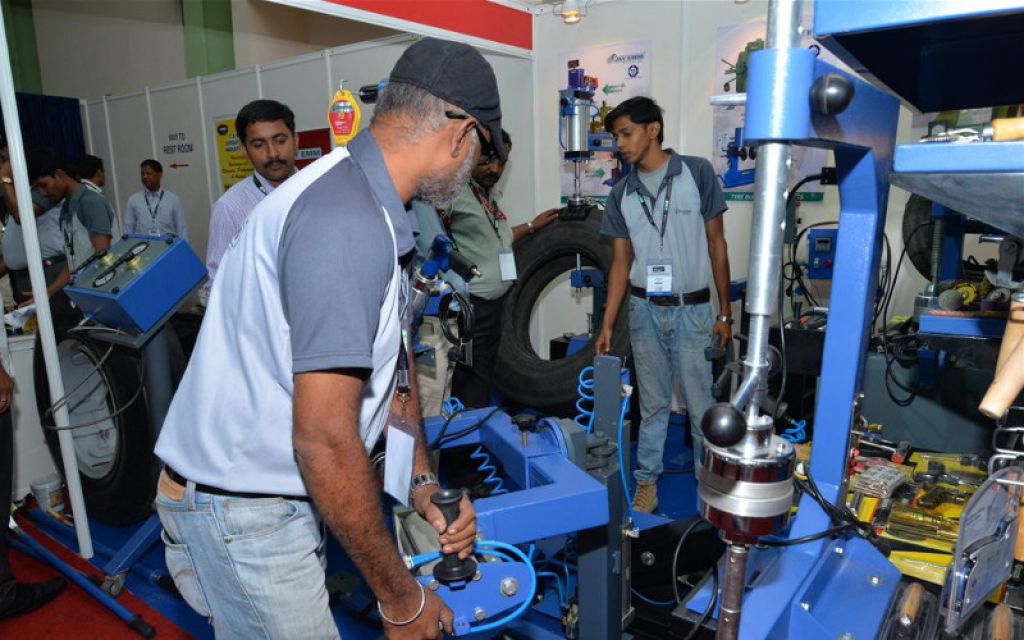 Who must visit the exhibition?
This event is suitable for those who are seeking long term business partnerships in the tyre industry, namely from the automotive sector, fleet and commercial vehicle sector, retailers and distributors of tyres, those looking to buy new commercial tyres, and those who represent the tyre repair, garage and workshop equipment sector.
One of the strengths of the fair is its business profile and its key activities: seminars, workshops... Do you recommend a session in particular?
The TTS and TTW are a must-attend at our show where they can be kept up-to-date with the latest trends and technological know-how in this industry.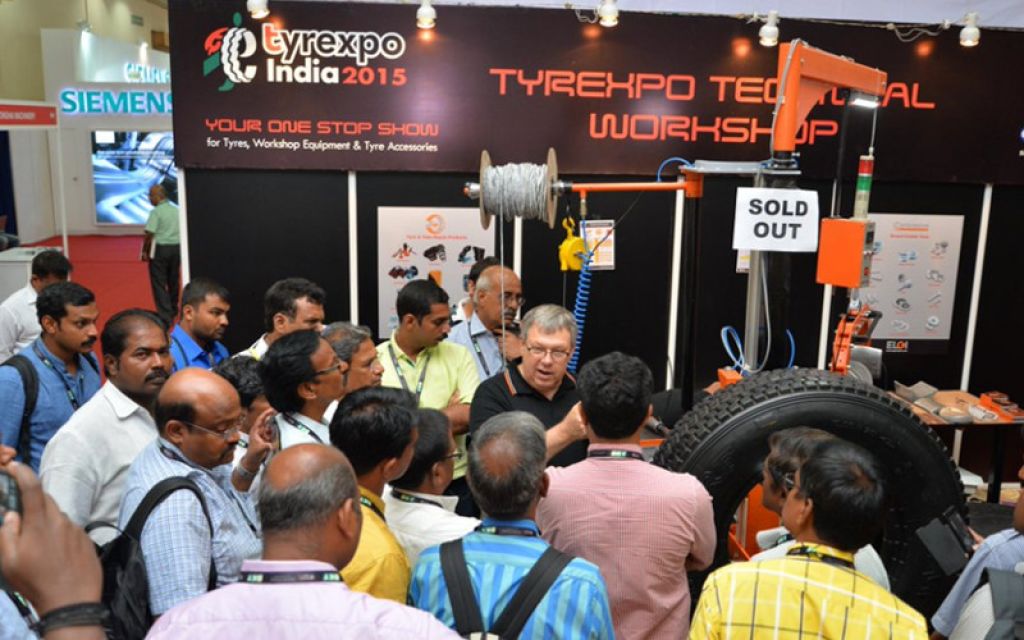 What kind of products can we find on the show floor?
Associations, publishers and media
Tyres: tyres accessories, equioment for tyre production, tubes and casings...
Automotive repair and maintenance solutions
Services
Sustainability
Wheels and Rims
Smart solutions
Finally, can you tell us the participation results of the last edition?
Last year's exhibition welcomed close to 2,800 trade participants from 30 countries with majority coming from over 180 cities within India. The top 10 countries include:
India
P.R. China
Singapore
Russian Federation
Japan
Sri Lanka
United Arab Emirates
Bangladesh
Kenya
The Netherlands
Close to 40% of the trade visitors hold senior managerial positions, with more than 89% of the trade visitors holding purchasing authority and/ or being in the position to influence and recommend. This reflects the ample opportunities to meet the key decision makers and influencers at Tyrexpo India 2015.