In just a few days CES Las Vegas will open its doors again to show the latest trends and tendences on consumer technology. If you are as anxious as we are, don't miss our interview with Gary Shapiro, President and CEO of the Consumer Electronics Association, and discover all the novelties you will find on the showfloor!

What new trends will be highlighted for the next edition of CES?
CES 2017 will be another record breaking show, with more than 3,800 companies exhibiting across 230,000 net square meters of show floor space – the largest show floor in CES history. We expect the show to highlight major breakthroughs in the way of transportation, smart connections and future-shifting technologies.
From vehicle tech to drones, the latest transportation technology is changing the way we operate on the go. Vehicle technology at CES 2017 will span more than 18,500 net square meters with 138 exhibitors, including nine automakers, BMW, Chrysler, Ford, Hyundai, Honda, Mercedes, Nissan, Toyota and Volkswagen. Drones exhibits will span more than 3,000 net square meters of exhibit space, featuring 39 exhibiting companies, including Airbus, Qualcomm and Yuneec.
Today, almost every aspect of our daily lives is connected, from healthcare and fitness to entertainment, gaming and more. CES is the only place where the entire connected ecosystem comes together. The 2017 edition will feature innovations and insights into what 5G – anytime/anywhere connectivity – means for consumers. There also will be dedicated show floor areas highlighting innovation in virtual and augmented reality, healthcare and fitness, smart home tech and wearables.
Finally, CES 2017 will unveil how disruptive tech, like robotics and cyber security, is impacting global industries from finance, retail, healthcare, agriculture and manufacturing. With startups continuing to create new markets and opportunities, the future of technology can only be positive. Now entering its sixth year, CES's flagship startup destination, Eureka Park, will feature a record 600 exhibiting startups, up from 500 in 2016.
Are there any novelties at the show that visitors and exhibitors need to know?
The CES show floor is bursting with innovation. One thing we do to make the show floor as navigable as possible is group like technologies together in what we call CES Marketplaces. CES 2017 will feature four brand new Marketplaces highlighting categories that set market trends in 2016, including Beauty Tech, Baby Tech, Sleep Tech and Smart Energy. More, Marketplaces highlighting wearable tech, gaming and virtual reality, smart home, drones and robotics, all of which were at CES 2016, are returning to the show significantly larger in 2017.
As I mentioned previously, Eureka Park, the flagship startup destination at CES, is returning to CES 2017 for its sixth year. Eureka Park is always one of my favorite stops on the CES show floor, as it's full of the ideas and innovations of tomorrow. This year, Eureka Park exhibitors will join CES from 34 countries around the globe, including groups from New Zealand, Netherlands, Czech Republic, Ukraine.
In 2013, we introduced C Space, the experiential program for advertising, content, entertainment and marketing, to CES. Three years later, this show floor area is returning to CES 300 percent larger, showcasing the latest offerings from the entertainment community. This is an area you don't want to miss, with major brands like Twitter, Google, AOL, Facebook, Amazon and more now using the program to conduct business and reach their target audiences.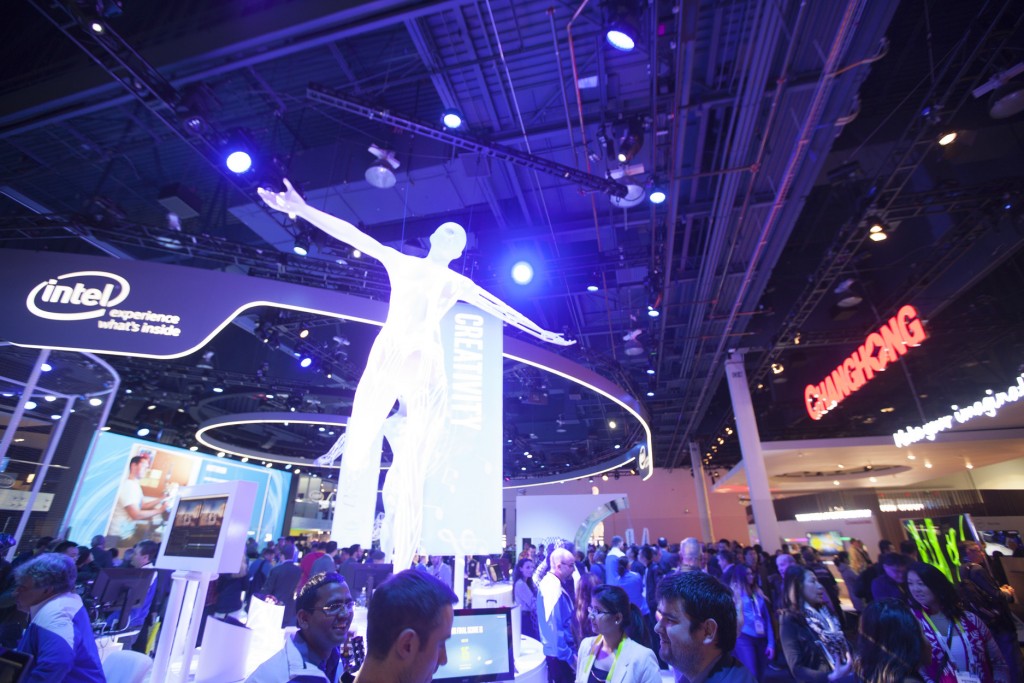 What tips can you give to those exhibiting at CES for first time?
For those exhibiting at CES for the first time, I recommend taking advantage of all of the resources available. Our Exhibitor Manuals contain information on rules and regulations, how to order products and services, key deadlines specific to each show venue, a sortable deadline checklist and more. We also offer a host of branding, sponsorship and media opportunities to help you boost your business. More, CES 2017 is a media machine, with more than 6,500 media expected to attend.
Exhibitors have exclusive access to our preregistered media list through their Exhibitor Dashboard. The list contains contact information for all the media that have preregistered for the show and can be filtered by product category to pull targeted pitch lists. I highly recommend taking advantage of this resource to boost media coverage before, during and after CES 2017.
On-site, I recommend that your booth is always staffed with those most knowledgeable about your company and it's products and services . You never know who might walk by looking to learn more about your products, including members of the global CES press corps. I also recommend that you wear comfortable shoes, drink lots of water and make dinner and show reservations well in advance, as Vegas is packed during the week of CES.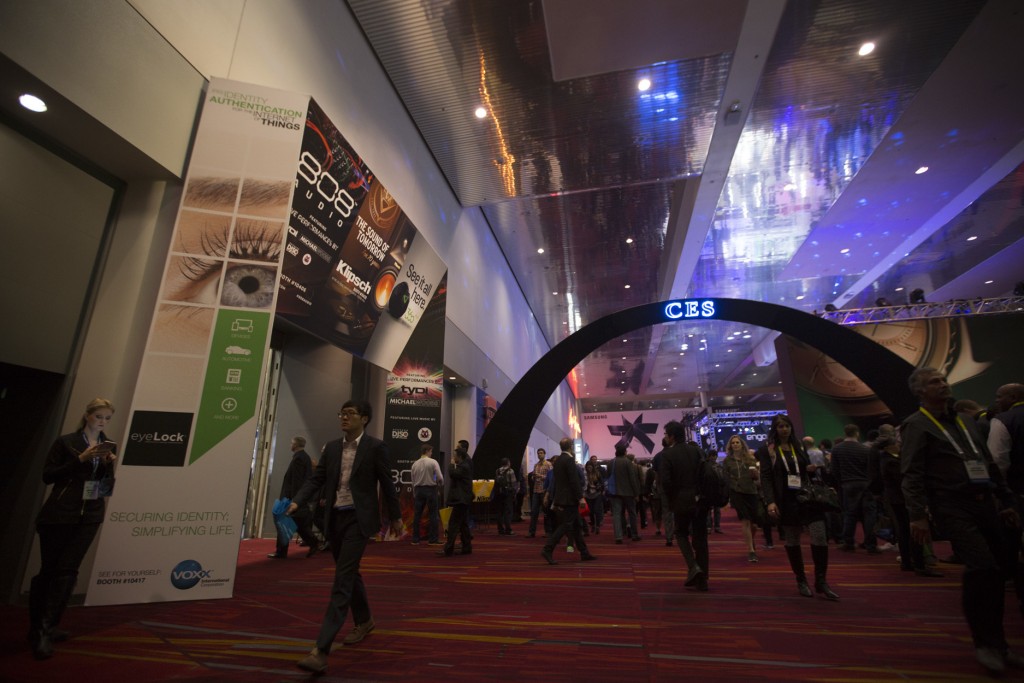 Who can attend the show?
CES is a trade-only event for the consumer technology industry. As such, the event is not open to the public. All attendees must provide credentials in advance to verify affiliation with the consumer technology industry.
Apart from the exhibition, CES holds a comprehensive conference program. Do you recommend us a session or speaker in particular?
The CES conference program features more than 300 conference sessions led by more than 1,000 dynamic speakers. The conference program offers something for everyone, with more than 40 session topics ranging from drone policy to connected vehicles and everything in between. Our website allows attendees to search the conference schedule by track topic or show venue to identify sessions most relevant to them. New conference tracks at CES 2017 include sessions focused on data privacy and security, the Internet of Things (IoT), printed electronics, 5G, the sharing economy and the challenges of artificial intelligence.
CES SuperSessions feature emerging companies and senior executives who share experiences and predictions for the upcoming year. I'm particularly excited for this year's Opportunities for the Global Innovation Economy SuperSession, which will explore how companies are leveraging their power to build great global brands, and what country-by-country challenges they face along the way, from attracting talent and launching new products and services to building a customer base and addressing government regulation.
Finally, CES keynotes showcase global industry leaders, offering insider insights into the technologies changing our industry and our lives. The CES 2017 keynote lineup features seven innovative companies, five of which are taking the CES keynote stage for the very first time, including Carnival Corp., Under Armour, NVIDIA, Huawei and Nissan. I'm so excited for these industry visionaries to take the CES stage and share their insights and predictions for the future of consumer technology.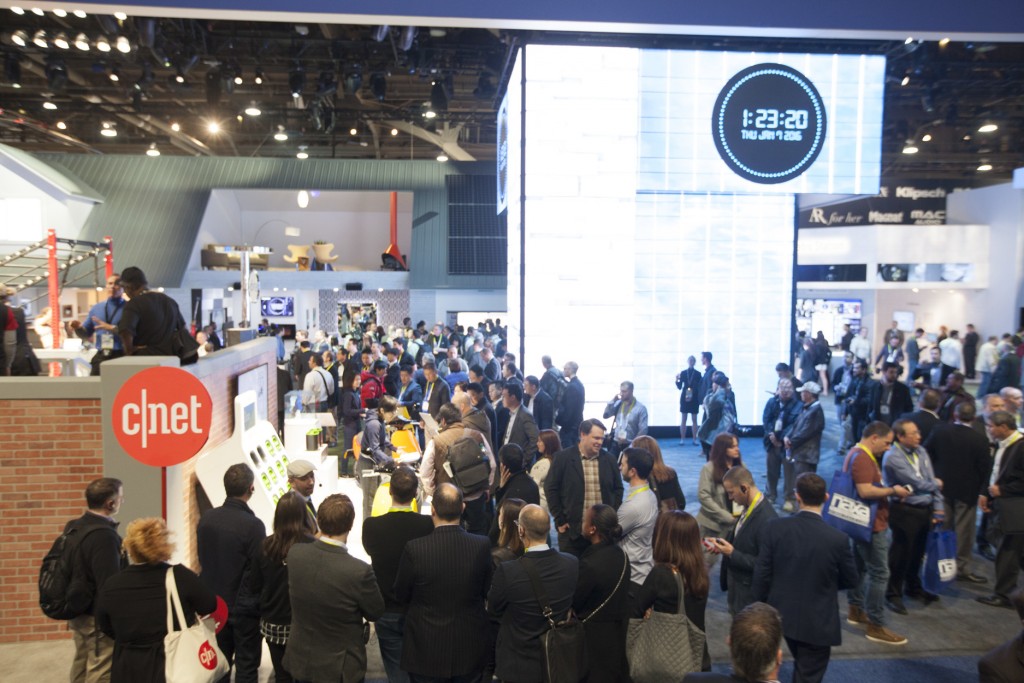 What are the benefits (at least 3) of participating in CES 2017?
CES provides a platform for innovators of all sizes to build their businesses. There are a host of benefits that go along with participating in CES 2017, including:
With more than 165,000 industry professionals and 76 percent of Fortune 100 companies expected to attend, CES 2017 is where business gets done. Whether it's on the show floor, in and around our conference program, in impromptu connections, planned meetings or special events, the show provides attendees with countless networking opportunities to meet their next business partner, make a new business deal or simply learn about the latest technology that is revolutionizing our world.
CES saves executives from travelling an estimated 3.4 billion miles for business. Each attendee has an average of 33 meetings at CES.
CES covers all aspects of consumer technology, from automotive to wireless and everything in between. This is different from niche or regional shows which attract only regional audiences or just showcase a few specific segments of the tech industry or products from a specific region of the world.
CES is truly a global gathering, providing attendees the opportunity to network and transact with international leaders from 150 countries.
CES 2017 will be a record show, with the largest show floor in CES history. 2017 also marks the 50th anniversary of CES, reinforcing the strength and resilience of the consumer tech industry.
Lastly, can you share attendance results from the last edition?
Final, audited numbers for CES 2016 confirm the 2016 event, which ran January 6-9 in Las Vegas, NV, attracted 177,393 industry professionals from around the world. The audit also confirmed a record international presence at the 2016 show with 53,808 attendees coming from outside the U.S., up 10 percent over 2015, and representing 158 countries, up from 153 countries at CES 2015. CES 2016 played host to 3,886 exhibiting companies showcasing the latest innovation and technologies changing the world across 2,475,646 net square feet of exhibit space. The highlight summary of the CES 2016 audit, performed by Vault Consulting, LLC, can be found here.